Amazon Feedback Removal
When it comes to Amazon feedback removal, every seller wants to to get those negatives out of their feedback rating. The seller rating is a critical variable that is part of Amazon's algorithm for determining which seller gets the Buy Box, and the percentage of the time you have it. You really need to have that positive feedback for many more reasons:
Buyer Psychology
Potential customers weigh these ratings whenever they go outside of the buy box to make a buying decision. This is how they know if they trust you as they compare your ratings to those of other sellers. Buyers determine the likelihood of having a good buying experience based upon your past performance.  It is interesting that Amazon permits removal of feedback when the customer uses foul language in their review.  In all reality, you've got some REALLY big problems if you've ticked off the customer so badly that they revert to cussing!
The Trust Factor
For private label sellers, while the Buy Box may not be as critical for you as it is to other sellers. However, you still have buyers who are looking at your feedback to see if your products are of a high quality and if you stand behind them. This all plays into the overall trust factor that a buyer will have. As a manufacturer, brand owner, or private-label seller, you have a great concern about how you are perceived as a seller. Be aware of how your products and brand are perceived, as all of these elements are often intrinsically linked.  Your concern might not be the Buy Box at this point so much as it would be to protect your reputation. Amazon feedback removal is, more often than not, an easy business decision to make.
Feedback Removal Essential for Business
Amazon seller ratings are critical component of your account health and your account metrics.  Your feedback is taken into consideration for your eligibility for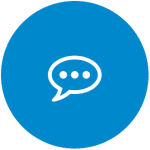 Amazon lending. This affects whether you are eligible to sell in Toys and Games for the holiday selling season, your fitness for certain types of new or beta Amazon programs and offerings, and even category ungating. ecomsellertools has worked with many clients who had a much more difficult time ungating (getting into categories like Health and Personal Care, Beauty, and Grocery among others) because their metrics and feedback weren't perfect.
Save
Save
Save
Save
Save
Save
Save
Save

"Contacted Scott when I made a huge mistake and got a negative feedback from a customer. I was about to lose my Amazon seller privileges with just a few more neg feedback because of high ODR. That's when Scott helped me not only to remove the negative feedback as quickly as possible but also explained how to manage my account properly so I can prevent any further problems. After sending a request in a proper way, the negative feedback was removed less than 5 minutes. I highly recommend his service!!" – Kyle, Korea

Save
Save
Save