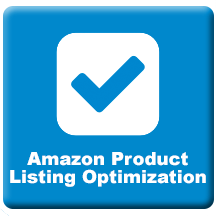 Amazon Product Listing Creation or Optimization
$999
Description
Select this service for creation of one new, optimized Amazon product listing from scratch.
Or, we will optimize and repair your existing asin.
This service will remedy problematic or under-performing product listings.
We look at your KPIs and revise all the product details to ensure a top quality product listing on Amazon.
This service offering will include tweaking your existing PPC, setting up new PPC, and all of the keyword research
for the front and back-end.
Photos are not included at this service level.
Enhanced Brand Registry or A+ listings are also available.