FREE DIY Guide to Amazon Ungating with Email Signup
Scott Margolius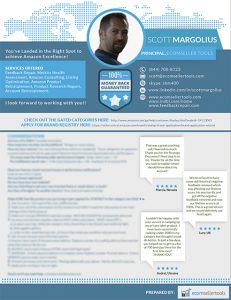 We are offering 3 FREE AMAZON SELLER GUIDES to all new subscribers on our email list!
Head to the ecomsellertools website and find our signup form in the footer on any page. Give us your email and one of the 3 FREE guides you'll get access to is this DIY Guide to Amazon Ungating.
Get yourself set up to sell in your category of choice by ungating your seller account!
This is something you can easily do yourself, if you follow our guide's simple steps.
(Current email subscribers be granted access via email; or they can simply message us through email, FB or Twitter to get the password and link!)
Save