Amazon Account Restoration Services Provided to Super Seller Chad Rubin
Scott Margolius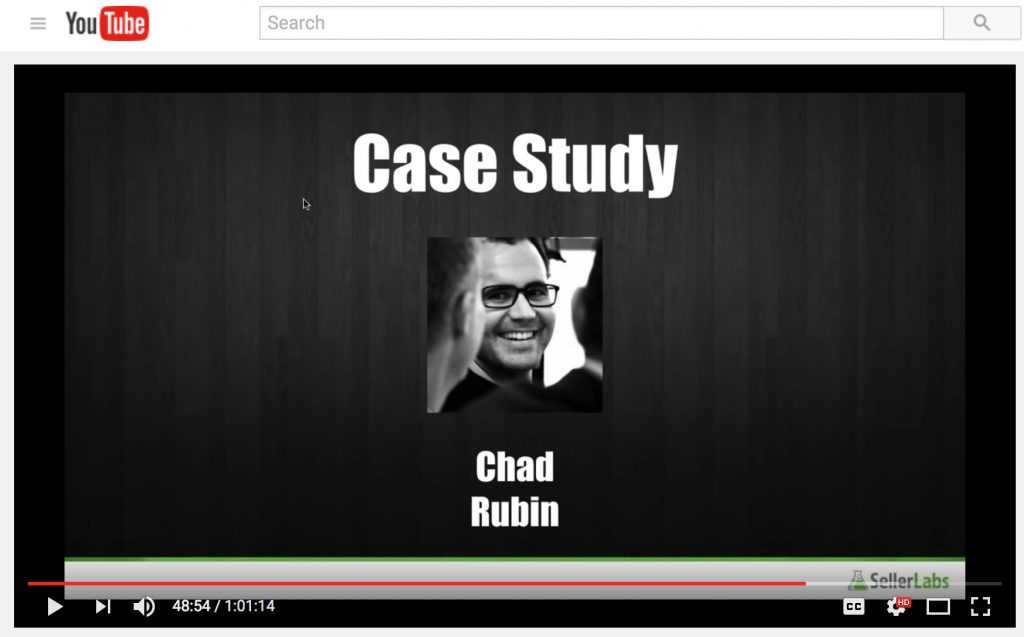 ecomsellertools sister site Feedback Repair got a nice plug in a Seller Labs webinar titled "Building Your Business Beyond Amazon" for our Amazon Account Restoration services.
To jump right in to hear the clip, click here.
The short version is: the day after Christmas, Chad Rubin's huge Amazon Seller Account got suspended due to a minor issue. After reaching out to Feedback Repair for help with the Amazon account restoration, his Seller Account was back online within 30 hours.
Chad Rubin is the CEO of Skubana, a frequent speaker at conferences, and clocks in sales of over $12 million on Amazon each year.
To listen to the whole webinar, hit play below:
The whole webinar is worth a listen for anyone who is getting serious about selling online. Amazon isn't the entire picture! In theis webinar, you will discover strategies for setting up your own online store off of Amazon.

More content like this at https://www.sellerlabs.com/blog/

You're already selling your products on Amazon. Why would you go anywhere else? There are many pros and cons of starting your own online store, and we'll be discussing the challenges you'll face, and the opportunities you'll uncover in this live webinar.

Guests:

– Andrew Youderian (http://www.ecommercefuel.com/)
– Steve Chou (http://mywifequitherjob.com/)
– Chad Rubin (https://www.skubana.com/)
– Jeff Cohen (https://www.sellerlabs.com/)